---
Personalities
---
Mr Maghery
A Profile of Joe Nugent

It is said of some people that their local gaelic football club is their second home. For one particular Maghery Gael, many would say that it is his first home! A person who is just as likely to be seen mowing the pitch, as serving behind the bar. Just as likely to be seen organising game admission, as locking up at night. A person who is never too happy when away from club activity, and who is ever eager to be involved with any events being organised. The person in question is of course Joe Nugent. Joe has been deeply involved with Maghery Sean MacDermotts all his life, first as a playing member and then as a committe member. However, Joe is much more besides. He is one of Maghery's and gaelic footballs greatest supporters. No matter where or when Maghery happen to be playing, Joe will be there shouting encouragement. He travels the whole of county Armagh, and even further if need be, to ensure that he never misses a Maghery game. A truly dedicated club man, Joe epitomises all that is great about gaelic games and the Gaelic Athletic Association.

Should there be a Sunday when Maghery aren't involved, Joe will be sure to find another match to attend, such is his love for gaelic games. He is also a huge Armagh fan, and travels throughout Ireland to lend the county team his vocal support. In November 1997, Joe even travelled to London to see Armagh take on the exiles, and to shout encouragement to Maghery's county man, Martin Toye. A popular figure, who is known and respected in gaelic games circles, it would be no exaggeration to describe Joe as the very life blood of Maghery Sean MacDermotts, so abundant his tireless endeavours. It would be fair to say that all Joe might ask in return for all his honest efforts, would be for the senior team to bring the McKillop home to Maghery... a wish shared by everyone involved with Sean MacDermotts. It is sure to happen soon, what a day it will be for Maghery, and what a day it will be for Joe Nugent.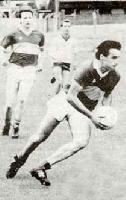 Maghery's Mighty Marty
Article from Match Program
Armagh Senior Football Championship Final
8th September 1991

Leading the Maghery charge for glory this afternoon will be their intrepid county star, Marty Toye, who is quietly confident that the Lough Shoremen's greatest hour is nigh. The audacious Marty is one of the key figures in today's final and Maghery will be relying on his combustible leadership to inspire them into the history books.

Marty's county career has been laced with controversy - in and out of favour, yet he keeps bouncing back, simply a measure of his exemplary dedication. Marty may not be one of the tallest members of this notably big Armagh side, yet what he lacks in height is amply compensated for in terms of passion and aggression.

He has been around the county panel for some time, falling in and out of favour with the various managers but his club form has been so consistent that his selection for the county is hard to overlook. Martin would make no bones about it that, for him, it is the club first and county second, but this in no way can be interpreted that his commitment in the county colours slackens - anything but, for it's the players honest endavours that are constantly admired by the Orchard faithful.

Martin has had some highly memorable performances for Armagh - granted there have been poor ones, as well - but he could never be accused of not giving his all, a Toye quality that has yet to fail. If anything, the player can be too keen which can impair his judgement at times. Whilst it's Martins's greatest ambition to lead Maghery to their first ever Senior Championship success, his heart is also very much in the county; he is never too happy when away from this level of football.

As stated, he has been in and out of the county team on numerous occasions. He would have no hesitation in admitting that the present panel are potentially as good as any of the others in the past which whom he has been involved. Most Armagh supporters would agree that the team lacks competitive edge, drive and passion, particularly in important games. Toye's presence in the past has often proved inspirational. Here is a player with an abundance of get up and go in him. His approach is exemplary, and his commitment impeccable, so hopefully this time around, he'll encounter the breakthrough he richly deserves.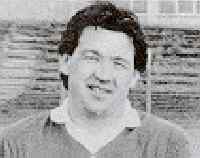 Dedicated Joe
Article from Match Program
Armagh Senior Football Championship Final
12th September 1993

If any player is deserving a McKillop Cup medal it's unquestionably Maghery's lion hearted Joe Forker, who throughout his lengthy career has epitomised all that is good in the game. Joe has given the club excellent service, a little ball of energy, who has never known the meaning of quit and one could bet their bottom dollar that he will keep going right to the last blast of the whistle in this decider.

What Joe may be missing in the finer arts of the game he amply compensates for in various other qualities, not least of these, pure heart and endeavour. He has been this far before only to end up a loser. Surely Joe must be thinking that today has to be the day. When the Sean MacDermotts history is eventually chronicled, Joe's name will keep popping up in many chapters. He is Maghery to the core.

With the Robinsons, Dixie and Jimbo, in magnificent scoring form, Joe will be content to win the ball and lay it off to them, though he quite capable of angling ball over the bar himself. His contribution over the years has been luxuriant yet that elusive county senior championship medal remains to be won. Joe, can take some comfort from the age old maxim, that there is always a first time for everything and should Maghery's long wait be extended, it's unlikely to have anything to do with "wee Joe's" personal play and input.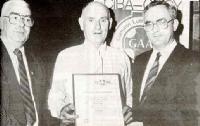 Felix Hamill
A Profile of One of Maghery's Greatest Treasures

The death of Felix Hamill, on the 28th July 1999, robbed Maghery Sean MacDermotts club of one of its most outstanding members. Felix held the treasurer post for over fifty years, spanning the era when clubs could be run on the proceeds of a successful ceili, to the present time when running costs are measured in thousands of pounds.

In his earlier years, Felix was a successful and dedicated player and later took on the role of grounds-man, kit provider, club delegate, manager and trainer. Felix was also responsible for setting up a successful under age structure within the club.

Felix was a member of the County Board for a number of years, and during Armagh's success in the 1970's and 80's was one of the backroom team. His outstanding service was recognised in 1989 when he received the AIB "Club Man of the Year" award for County Armagh.

Many generations of players are indebted to him for his commitment to his club, and the many years he devoted to promoting Gaelic games in the Maghery area.


Frank Hanna
A Tribute, by Michael McGeary

Frank Hanna's sudden and untimely death in July of 1978 cut short his deep, total and sustained involvement with the G.A.A. and robbed the county of one of its most able and enthusiastic officials. He first came to prominence in the early seventies when he made his debut on the Armagh senior team. His commitment, industry and endeavour soon made him a familiar and popular figure.

When he later became involved with under age teams he repeatedly sought out those same qualities. Football, he felt, was a simple game and should always be played as such. Both in his playing career and later in his managerial role he suffered more than his share of disappointments, but he possessed a remarkable resilence always ready and able to bounce back at the earliest opportunity. When Maghery won the All County League division one title for the first time he was a key figure, but Maghery's defeat at the hands of Clan na Gael in the 1976 county final was without doubt the biggest disappointment of his playing career.

Even then his involvement with under age sides had begun. He was the man at the helm in 1974 when the Shamrocks won the County Minor title. It was a tribute to his managerial skills that 12 months later he was handed the reins of the county minor team. Within two seasons he had taken them to an Ulster Final. They lost after a replay to Down, the eventual All-Ireland champions. Yet in defeat there was much to admire and that side saw the birth of players of the calibre of John Corvan, Peter Rafferty, Hank Kernan, Dermot Dowling and Mickey McDonald.

In his term as manager he enhanced Armagh's standing immeasurably and his whole-hearted approach won himself a host of new admirers throughout the county and further afield. He had the rare gift of being able to motivate players before this word became as fashionable as it is today. Still feeling a deep sense of grief but mindful of the desire to perpetuate his memory, Maghery Sean McDermotts presented the Frank Hanna Memorial Cup to the Armagh County Board in 1978 asking that in future it be presented to the county minor champions each season.

How appropiate that Maghery should become the first holders of the trophy. But more important is that wherever Minor football is played in Armagh, Frank Hanna's name will live on, a true Gael and a dear friend.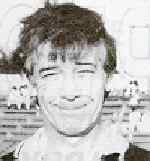 Malachy Heaney
By Joe McManus

As a player and mentor few have given Maghery Sean MacDermotts the sterling service that Malachy Heaney has, both as a guardian of their net and club, perhaps one of their best known personalities. Though born within a stone's throw of Davitt Park in Edward Street, Lurgan, Malachy has given unselfish and untiring service to the Loughshore Club and it would undoubtedly be the highlight of his lifetime of efforts on their behalf, if Maghery could take the McKillop silverware back to where Hanna the Ferryman, plied his trade.

It's remarkable that Maghery have maintained their senior status for so long, given the relatively small population from which resources have to be drawn, which no doubt constitutes some degree of record in the Armagh GAA annals. It is men like Malachy Heaney who have often moulded these often limited human resources keeping Maghery at the top for so long. A man of many parts and a DJ of some sizeable reputation, Malachy's cheery countenance, has in the past, helped him rise above his many disappointments in football. He can always afford a smile in the aftermath of defeat which qualifies the fact that he has always been a sportsman of very high standing.





Maghery Familly Rafferty
vacheron constantin malte replica replica omega franck muller long island replica

When Sean MacDermott's veteran Felix Hamill called to the house of a 21-year-old Kevin Rafferty in 1968 to take him to play in his first senior football match for Armagh, little did the two Maghery men realise that this journey would eventually lead them to the sacred turf of Croke Park on All-Ireland Final Day 1977, for a "David and Goliath" meeting of Armagh against the "mighty Dubs".

To play for your county in Croke Park on the third Sunday in September is every young gaelic footballer's boyhood dream, and indeed Kevin himself would speak of the old Maghery school master, Brendan McGilly, as the man who realised, instilled and nurtured such aspirations.

Although Kevin's first love was playing in the blue and gold of Maghery Sean MacDermotts, it was with great pride that he donned the orange and white of Armagh, firstly at Under 21 level and then at senior grade. In 1968 he joined the senior panel for a short period, returning to the squad seven years later in 1975, for the National Football League. In St. Tiernach's Park, Clones, on Sunday 24 July 1977, Rafferty collected the first of his Ulster Senior Championship Medals, playing in the number five jersey against Derry. Armagh went on to play Roscommon in the All-Ireland semi-final at "Croker" on 17 August '77, the game ending in a draw. A Times report of August 1977 read:

"Deep into the second half Armagh were in trouble and looked certain of defeat with Roscommon 7 points up. Then the courageous Rafferty took control. His catching was immaculate and his distribution faultless. Following a pick-up on the half-way line he made a great toe-tapping burst down the centre of the park, tearing the Roscommon defence apart before being brought down in the penalty area. Paddy Moriarty stepped up to take the spot kick as the 40,000 crowd hushed for the first time all afternoon. Moriarty found the net with a low hard shot to the right of the goal keeper and Armagh were back in the game."

So it was back to Dublin for the men in orange and white for a 28 August replay, which Armagh won by the minimum of margins - 0-15 to 0-14. Although Armagh were beaten 5-12 to 3-6 by Dublin on All-Ireland Final Day 1977, the occasion lives on vividly in Rafferty's mind to this day as the highlight of a blessed footballing career. Kevin went on to win another Ulster Championship medal (1980) and numerous National Football League medals with Armagh, and was awarded county player of the year in 1978, before retiring from the county scene. He played on with the MacDermotts for years after that, and would honestly say he'd give his two cherished Ulster medals for that elusive McKillop Cup medal with his beloved Loughshore team, Maghery.

Rafferty's love of the game is still unremitting, and is lived out nowadays in the form of his two sons, Kieran and Paul, both senior team players with the current Maghery squad. Indeed the eldest son followed in the steps of his father 15 years later, when he played in Croke Park in the All-Ireland Minor Final of 1992 for Armagh. It was all heart-ache on that occasion, Armagh cruelly robbed by a Meath goal in injury time. However, two years later, in 1994, young Kieran captained Armagh Minors and led them to Ulster Minor Championship glory and became the first man in history to raise aloft silverware in the new Gerry Arthur's Stand at Clones. A Sunday Life report read:

"Armagh have now completed a marvelous league and championship double, with young Rafferty having saved his best form for the final itself."

The minors of '94 were beaten by a superior Kerry team in the All-Ireland semi-final, and although it was the end of a "minor" campaign, it was merely the continuation of something much more "major". For in Maghery, County Armagh, a win, loss or draw is merely a result, and will always be a stepping stone to something much greater "next time" or "next year"... the dream lives on.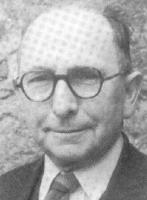 Barney McGilly
An Appreciation

In 1944 the arrival of Barney McGilly as principal of Maghery Primary School heralded a new era in the concept of gaelic football in the area. Today there will be many in the field who remember the man who brought an enthusiasm for the game and a re-think in football tactics. His pupils of those days will recall the many times he fell willing victim to the wiles of the "artful dodgers" and abandoned lessons on grammar and algebra to talk of the "Greats' in Gaelic football.

The ardour of this man for the game brought a sense of excitement and fired their imaginations with boyish dreams of bringing the Sam Maguire northwards. During the course of these chats it soon became apparent that the Master had a vast knowledge and experience of the administration of the game, having helped organise the schoolboy league in Dublin, hurling in Co. Down, camogie in Armagh and indeed was vastly interested in all things Gaelic and would have given freely of his time and energy to promote an interest in the language, dancing and traditional music.

It was indeed fortunate for Maghery Football Club that this Annaghmore man came home and spent his later years teaching in the local school and using all his energy and ingenuity to promote and improve all aspects of the local club. He spent many happy years in retirement still crusading his philosophy of tactical football and the need to learn the fourteen catches and sixteen kicks. In Maghery they still speak of the McGilly style football and the three cornered trick and no doubt his spirit will live on.