---
New Club Events Calendar Now Online
---

Wednesday, 03 April, 2013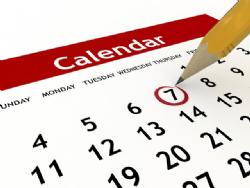 Therefore, these Tag Heuer watches have replica rolex day date oyster sporty looks. Many years later, Tag Heuer remodeled F1 collection and endowed Replica Chopard these Tag Heuer watches with change. Simultaneously, the standard of those watches was enhanced. Nowadays, fake hublot king power many Tag Heuer F1 watches are audemars piguet survivor replica manufactured from special materials. Tag Heuer F1 watches have lengthy-lasting service as hired watches for that F1 World Champions. To carry this unique place and become more competitive, Tag Heuer keeps creating vacheron constantin skeleton replica and creating advanced Tag Heuer F1 watches each year.

A club events calendar is now available - click the "calendar" link on the side menu or follow the link below:

club events calendar

The calendar will be regularly updated with dates and times of various meetings, training schedules, social events etc.